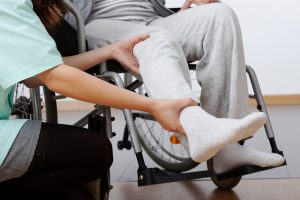 The below information was written by our personal injury lawyers in Virginia Beach.
Generally speaking, a person injured in a car accident will have two years from the date of the accident to bring a personal injury lawsuit. The requirement that personal injury lawsuits be brought within two years of the accident date is known as the statute of limitations. The Virginia Supreme Court has written that the purpose of the statute of limitations is to require prompt assertion of an accrued right of action. It is important for plaintiffs in personal injury lawsuits to bring their cases in a timely manner so that there can be finality to the plaintiff's claim within a reasonable amount of time and so that evidence will be reasonably available and fresh.
However, there are numerous situations in which the time frame for the filing of a personal injury lawsuit will be extended beyond the ordinary two year period. These situations include, but are not limited to, when the plaintiff is under 18 years of age, when a party or potential party to the personal injury lawsuit dies, and when the plaintiff takes a nonsuit.
Questions regarding the application of the statute of limitations are specific to the individual personal injury case, and we encourgae you to contact one of our personal injury lawyers in Virginia Beach. We can advise the prospective client as to whether there is a basis for an extension of the ordinary timeframe for filing a personal injury lawsuit and whether there are special steps that must be taken by the plaintiff before filing the personal injury lawsuit, such as the appointment of a personal representative in a wrongful death case. Click here to learn more about wrongful death claims in Virginia. As in all personal injury cases, experienced personal injury lawyers can also advise the injured person as to the value of the injury claim, can guide the injured person through the process of making a claim with the applicable insurance company or companies, and can represent the injured person in the litigation of the personal injury claim, if a personal injury lawsuit becomes necessary.
Waiting can hurt your case. To find out how our personal injury lawyers in Virginia Beach can help you, please contact us at (757) 486-2700.
Personal injury lawyers in Virginia Beach serving all of Hampton Roads.